| | |
| --- | --- |
| | Letra Hispanica - School of Spanish Language & Culture |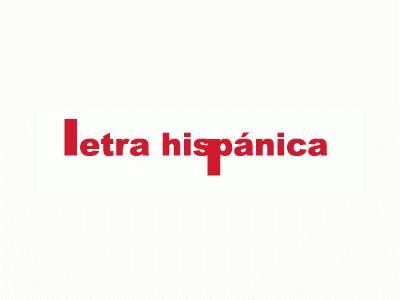 Learn Spanish in "Letra Hispánica"

Letra Hispánica is a school of Spanish language and Hispanic cultures. Our academic and cultural offering is directed to all lovers of the ample universe of Hispanic cultures.

We offer our students, and participants in other programs, individual treatment that attends to special needs and requests.

Our teaching philosophy is based on the old motto "enseñar deleitando" ("to teach so that learning is enjoyable"). We want each student to acquire a theoretical knowledge in the classroom as well as knowledge based on experience in the real world.

That is why we promote personal contact with professors, intellectuals, writers and artists, in addition to other students from Salamanca.

The genuine regard we feel for Hispanic cultures initiates within us dedication and enthusiasm. We are committed to a vision without stereotypes.

We are located conveniently on Peña Primera Street, near the center of Salamanca, which is surrounded by monuments of great beauty and historical value. Our classrooms are three minutes walk from the Main Square in a modern, spacious building with all services and amenities.

Salamanca is known for its lively student life; cultural and leisure centers, cafes, nightclubs, and bars, provide a unique experience to visitors. Salamanca was declared a Human Heritage City by UNESCO and European Capital of Culture for 2002.

In addition to the quality of educational aspects, Letra Hispánica provides accommodation in carefully selected families, apartments, residences or shared flats.



For more information call (34) 923262018, email ada@letrahispanica.com or visit our website at www.letrahispanica.com.
Website
www.letrahispanica.com/
Year Established
2000
Program Description
School offering language & culture courses, seminars for professors & graduate students, & cultural trips. Cultural activities, thematic trips, practical classes, workshops, films.
Number of Programs/Year
30
Program Length
1 week-1 year
Group Size or S:T Ratio
10:1 max
Program Focus
Spanish
Faculty
8 faculty with Ph.D.'s or university degrees with years of experience in teaching language & organizing cultural events.
Costs
From $206/2 weeks. From $17/day lodging (single room) & meals with family.
Global Locations
Salamanca, Spain

Months
January, February, March, April, May, June, July, August, September, October, November
Contact
Ada Calvo
Director
Letra Hispánica
Calle Peña Primera, 18
Salamanca, 37002
Spain
Phone:

(34) 923262018


Fax: (34) 923262018
E-Mail: